It's been a long run to get us here. I testified for Delegate Mark Levine's HB177 on Monday, 27 January for the Constitutional Subcommittee helping to get it sent to the Privileges and Elections Committee for a Committee Vote scheduled for Friday.
I couldn't attend the Committee Hearing on 31 January but was able to watch it on my computer to my extreme melancholy as three Delegates we expected to vote for the bill actually both voted against and one of them even testified against.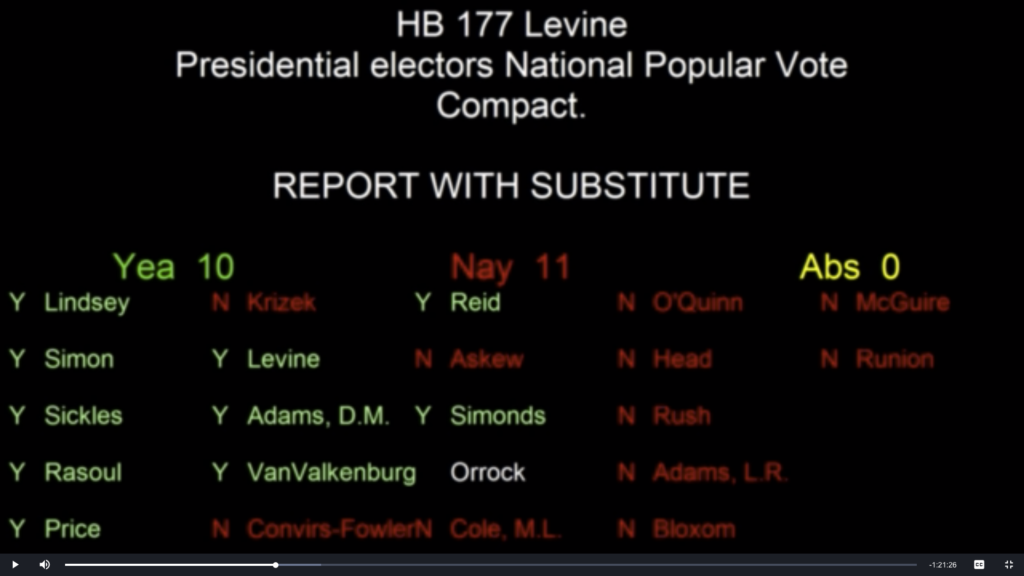 I reported this on the official Facebook page on Wednesday, 5 February 2020, which you can read in full here: https://www.facebook.com/1883850291834231/photos/a.1883851011834159/2694997057386213/
That said, we still held out hope that Delegates Krizek could be convinced. We had one more House of Delegates Privileges and Elections on their last meeting before the official Crossover day when no new bills can be considered. Today was make or break.
Under House Rule 70, any member who voted on the prevailing (nay) side is permitted to move to reexamine. And as any Delegate can second, that's exactly what Delegate Krizek did, seconded by Delegate Levine. We were back on the board!
After a vigorous debate on House Rule 70 and whether the motion to reconsider HB177 was debated, Delegate M. L. Cole made a motion to do with the NPVIC what he did to it in 2019, and 2018, and 2017, … a motion to Table!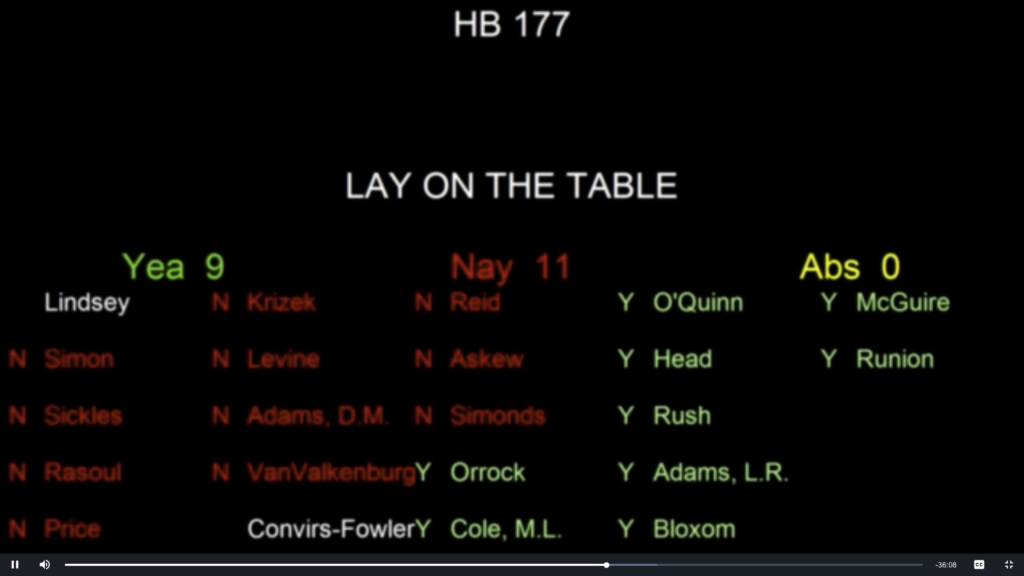 Fortunately, we had Delegate Krizek and Delegate Askew back on our side (Delegate Kelly Convirs-Fowler was sick that day; we wish her well), we easily defeated the measure with Chairman Lindsey abstaining. It was then on to the final vote…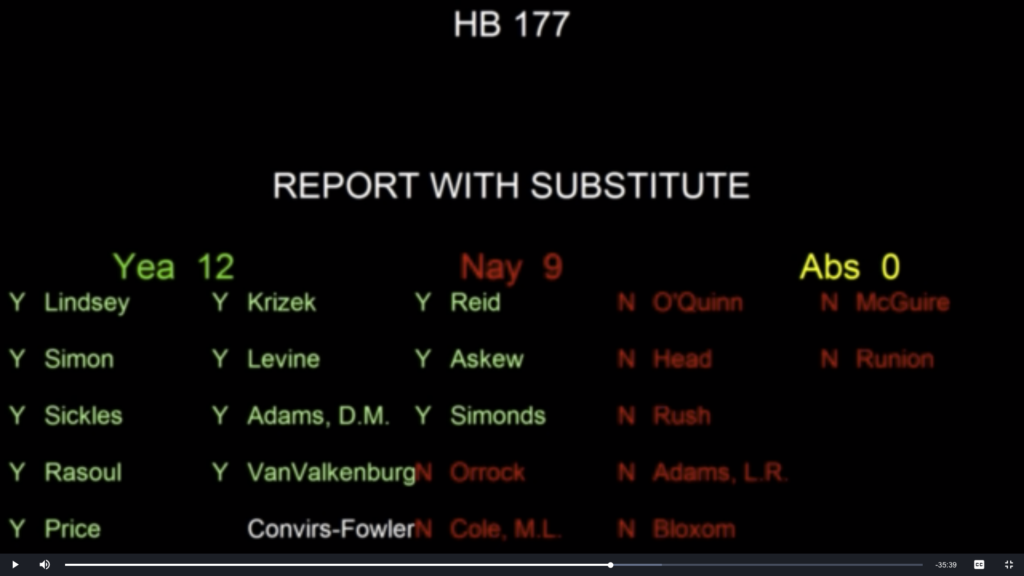 This time, we made it! For the first time in the 4 years I've been fighting for the NPVIC, my home state of Virginia had voted the bill onto the floor of one of its houses. And as Crossover is in just 5 days, Monday and Tuesday will be Votarama, as the House of Delegates rushes to pass every bill still pending before Crossover on 11 February.
Almost there…