Earlier this year, the Virginia House of Delegates voted to pass the National Popular Vote Interstate Compact. It then went to the Virginia Senate where it was tabled in the Senate Privileges and Elections committee where it now remains. Unlike most tabled legislation, we have it on good authority the Senate P&E will vote on it in early December. If we win there and then in then, assuming we get at least Twenty of the Twenty-One Democrats and—worst case—no Republicans, we can pass the Senate and the General Assembly with the Lieutenant Governor breaking the tie. Governor Northam has promised to sign the bill when and if we do!
But then what?
Minnesota!
Starting now begins our #PopularVote2024 strategy where we look to shore up the last five or six states to get us to 270. One of those states will almost certainly be Minnesota, land of 10,000 lakes! I've been to Minnesota, it's absolutely gorgeous, and the Mall of America is a sight to be seen, as is the Mary Tyler Moore house.
Today, I worked with some fellow NPVIC advocates to find some likely soft Republican districts we could target to get voters to call their State Representative and ask them to support the National Popular Vote Interstate Compact. Of the 134 House Districts, we selected 4 that were battleground districts and one that was a hail-mary pass for any Republican challenger.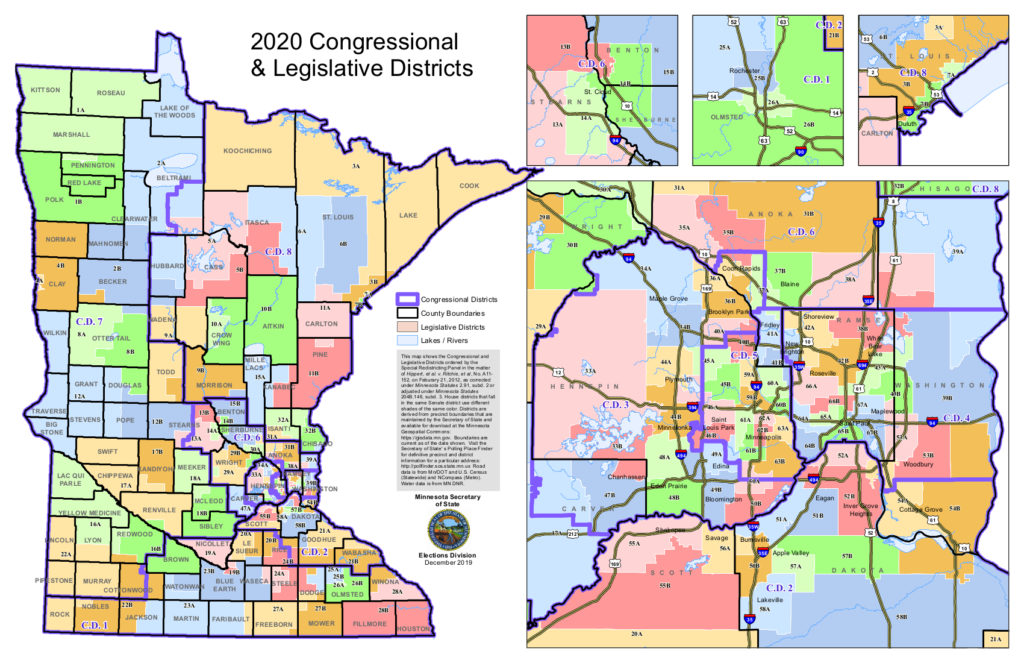 We don't know how well this will go but nothing ventured, nothing gained, eh? And we must try anything that gets us to #PopularVote2024!